This project saved Starz several thousand dollars as we produced this in house. I was the photographer on this project and did some retouching to the final image. Tom Hamilton was the retoucher that put it together and did the majority of the retouching here. This piece garnered a 2014 Denver 50 award for our team. 
2014 Denver 50 Credits:
Art Directors: Kirk Fennel, Barbara Donelan
Photographer: Robbi Dixon
Retoucher: Tom Hamilton
Creative Director: Kirk Dalton
SVP Creative Services: Michael Vamosey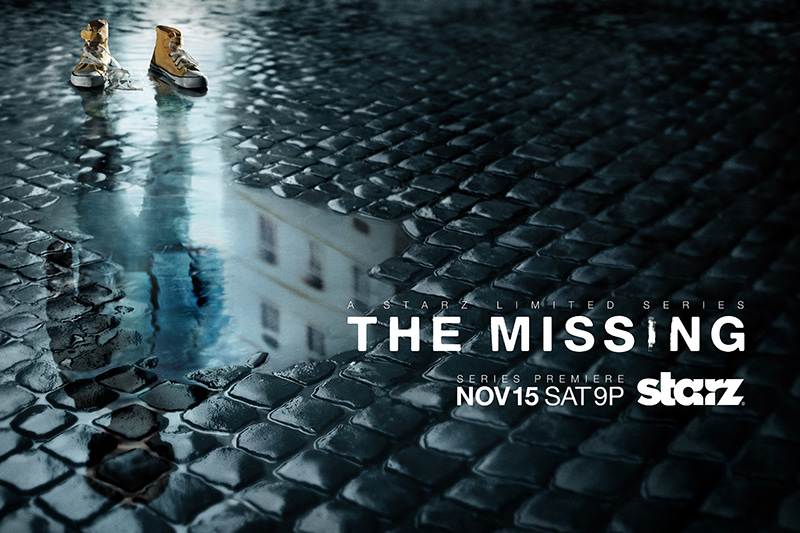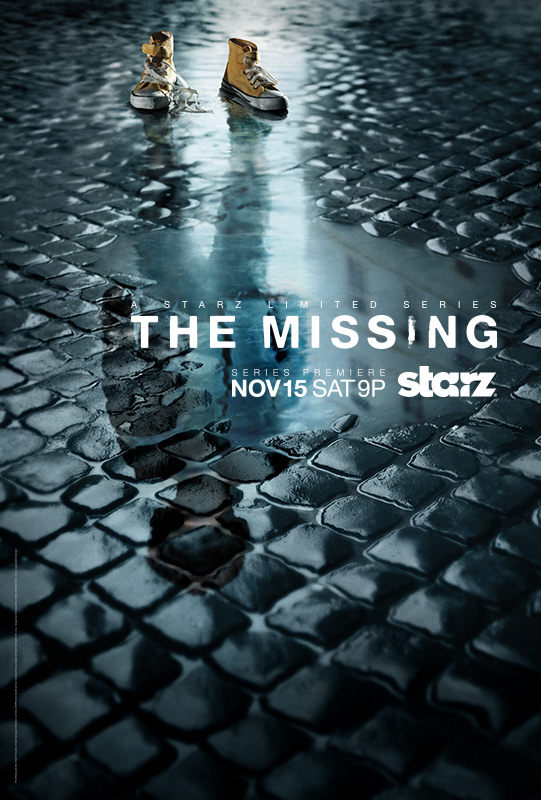 The Starz Original Series "The Missing" is a dramatic thriller that takes you inside the mind of a father desperate to find his lost son. In the show, the boy's father tirelessly searches for clues throughout the small French village where the boy went missing. One of these clues is the ominous pair of yellow sneakers that the boy wore.  So we made it the focal point of the poster.